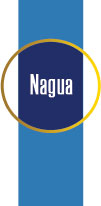 Nagua is a warm city where motorcycles and friendly residents mix together along the beaches that are bursting with coconut palms.
 
As capital of the province of María Trinidad Sánchez, Nagua is famous for its fresh seafood barbecued on the open grill. It is also known as the entrance to the well-known Samaná peninsula.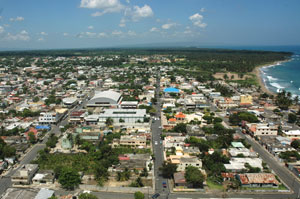 This medium-sized city and its population of around 60,000 people rely on three important rivers that nourish their farmlands, making agriculture the main commercial activity here.
The Film Festival will be calling all residents of this eastern coastal area to enjoy movies at the Regional University Center of Nagua (CURNA) and to be part of this unprecedented event.
.
Centro Universitario Regional de Nagua (CURNA)
An extension of the Autonomous University of Santo Domingo (UASD) in Nagua, the Province María Trinidad Sánchez.
The university was inaugurated in August, 2007 and is comprised of three 4-story buildings, tourism and physics labs, a library with 10,000 books, a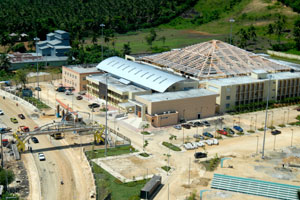 parking lot for 500 vehicles and green areas.
The screening auditorium can hold 292 people.