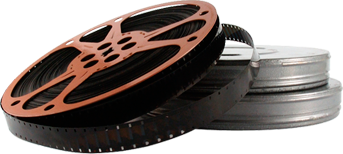 A Dangerous Method

Country: France, Ireland, UK, Germany, Canada

Year: 2011

Sensuality, ambition and deceit set the scene for the pivotal moment when Carl Jung, Sigmund Freud and Sabina come together and split apart, forever changing the face of modern thought. Starring Michael Fassbender, Viggo Mortensen, and Keira Knightley.
Les femmes du 6ème étage

Country: France

Year: 2010

What happens when a serious but uptight stockbroker, married to a starchy class-conscious woman discovers the Spanish servants' quarter on the sixth floor of the luxury building he owns and lives in? An all star cast featuring Fabrice Luchini, Sandrine Kiberlain, Natalia Verbeke, Carmen Maura, and Lola Dueñas bring this delightful fable to life.
TOUSSAINT LOUVERTURE

Country: France

Year: 2011

Toussaint Louverture was 8 when he saw his father violently thrown into the sea of the Cap of Santo Domingo by a slave buyer who thought he was too old and useless. Toussaint Louverture will keep these horrible memories in his mind and they will be the foundation for his revolution and rebellion years later.