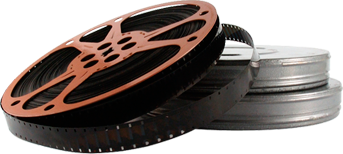 LAS CARPETAS

Country: Puerto Rico - España

Year: 2011

How fair is it for the government to control its citizens? Four Puerto Ricans confront their past when they open their "files", the records obtained of the illegal surveillance and persecution that the Puerto Rican government held against citizens and organizations that disagreed with the establish- ment. Through their daily life, they will tell us their stories, experiences and intimate feelings of the persecution they suffered. Taking their past as an example, we will confront the present. Are these activities still being practiced? Who are the new subversives?
Del Fondo de la noche

Country: Dominican Republic

Year: 2007

The final moments of the dictatorship of Leónidas Trujillo in the Dominican Republic as seen through the eyes of three characters who play decisive roles in the struggle to recover their country´s freedom: Juan Bosch, a politician, Pedro Mir, the national poet and the heroine and martyr Minerva Mirabel.