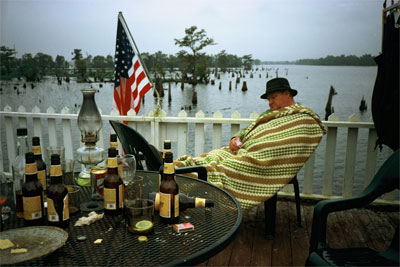 TITLE (ORIGINAL): SCHULTZE GETS THE BLUES
TITLE (English): SCHULTZE GETS THE BLUES
DIRECTOR: Michael Schorr
COUNTRY: Alemania /Germany
YEAR: 2003
LENGTH: 110 min
FORMAT / COLOR/B/W: 35 mm/Dolby Digital / Color
LANGUAGE: German with Spanish subtitles
CREDITS
Director: Michael Schorr
Producer: Jens Körner
Executive Producer: Filmkombinat/TDF (Producción)
Script: Michael Schnorr
Cinematography: Axel Schneppat
Editor: Tina Hillmann (Montage)
Composer: Thomas Wittenbecher
Sound Designer: Dirk Niemeier
Cast: Horst Krause, Harald Warmbrunn, Karl-Fred Müller, Rosemarie Deibel, Wilhelmine Horschig, Anne V. Angelle    
FILM SYNOPSIS
Schultze is a retired lignite miner living in the East German village of Saxony-Anhalt. He is a passionate Polka musician on his accordion. His life after retirement is boring – going to the bars, fishing, hanging around home. One night he hears a Zydeco tune in the radio, which radically changes his taste in music. Regardless of his complete ignorance of the English language he decides to take a trip into the heart of the Zydeco; the Mississippi Delta to Louisiana, the home of the bayous, barbecues, Tabasco and the two step.
Director's Biography
Michael Schorr, born in 1965 in Landau, Germany, is a director of German films. After having finished high school, he studied philosophy, music and film, In 1992, he began his directing studies in Potsdam where he finished successfully in 1999. He had his film debut in 1997 with a documentary, "Herbsten".