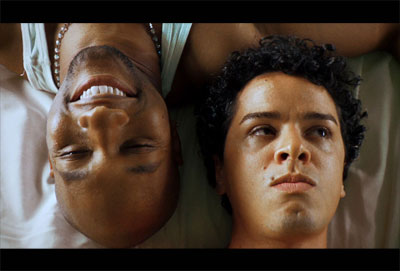 TITLE (ORIGINAL): Elliot Loves
TITLE (English): Elliot Loves
DIRECTOR: Terracino
COUNTRY: United States
YEAR: 2012
LENGTH: 92 min
COLOR/B/W: Digital / Color
LANGUAGE: English with Spanish subtitles
CREDITS
Producers: Terracino & Elizabeth Gardner; Co- Producers Juan Caceres & Marisa Viola
Screenwriter: Terracino
Editors: Lyndon McCray
Composer: Arthur Retiz
Cast: Quentin Araugo, Fabio Costaprado, Elena Goode, Robin de Jesús, Jermaine Montell, Erin Fogel, Tillman Norsworthy, Elaine del Valle, Guillermo Iván
FILM SYNOPSIS
Writer/Director Terracino's feature debut concerns Elliot, a gay Dominican- American young man, handsome and charismatic, but unlucky in love. He can't seem to hold down a relationship for more than a few weeks. The problem isn't due to a lack of effort on his part — Elliot falls in love easily and devotes himself entirely to his male companions. Why is it, then, that none of the hunky guys that he attracts seem to desire the same level of commitment? As Elliot's heart is repeatedly broken in the present, the film flashes back to situations in the past that fueled his need for a dependable partner. "Elliot Loves" delivers a consistent optimism that stays true to the characters and a refreshingly light-hearted touch.
Director's Biography
"Elliot Loves" is Terracino's feature-length film debut. His short film "My Polish Waiter" premiered at the Sundance Film Festival, played at over 50 film festivals and was eventually released as part of the compliation DVD, Boys in Love.