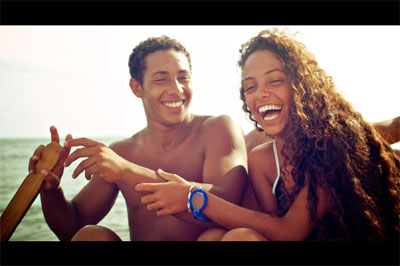 TITLE (ORIGINAL): Una noche
TITLE (English): One Night
DIRECTOR: Lucy Mulloy
COUNTRY: Cuba /EEUU / Reino Unido/USA/UK
YEAR: 2012
LENGTH: 90 min
FORMAT/COLOR/BW: 35mm / Color
LANGUAGE: Spanish
CREDITS
Director: Lucy Mulloy
Producers: Lucy Mulloy, Daniel Mulloy, Sandy Pérez Águila, Yunior Santiago
Executive Produer: Mark Nichols
Script: Lucy Mulloy
Cinematography: Trevor Forrest, Shlomo Godder
Editor: Cindy Lee
Sound Designer: Roland Vajs
Cast: Dariel Arrechaga, Anailín de la Rua de la Torre, Javier Nuñez Florian, Naomi Faye Battrick, Jonny Burt, Aris Mejias
FILM SYNOPSIS
One Night
tells the story of two friends Raúl (Dariel Arrechaga) and Elio (Javier Núñez), and his sister Lila (Anailín de la Rúa).  Raúl, whose mother has AIDS and makes money as a prostitute with the tourists, wants to get out of Cuba where he feels suffocated. His hope is to get to Miami and find the father who abandoned him and his mother. Raúl convinces Elio, who is torn between leaving or staying with his parents and sister, to build a raft and flee with him.  Raul is being hunted for having attacked a tourist after finding his mother having sex with him. This precipitates him and Elio to finalize their plans to flee Cuba for Miami; Lila unexpectedly joins them. The three launch their raft out to sea where they will have to confront sharks, ocean currents and an uncertain future.
One Night won three important prizes at Tribeca 2012: best actor for Daniel Arrechaga, best cinematography and best picture in the category of new talent.
Director's Biography
Lucy Mulloy was born in New York City where she currently resides and where she studied screenwriting and film direction. Ms. Mulloy did her film studies at Tisch School of the Arts. One Night, her first feature film, had its world premiere at the Berlin Film Festival in 2012.