The Dominican Republic Global Film Festival Invites Volunteers to Join the Fifth Edition of the Year´s Film Event
Santo Domingo, August 15, 2011
Those interested in participating as volunteers in 5th Edition of the Dominican Republic Global Film Festival should send their applications to this email address: voluntarios@festivaldecineglobal.org Following our response, you will be expected to attend several meetings to be held in September.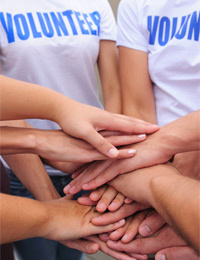 Organizers of the Dominican Republic Global Film Festival (DRGFF) are calling for volunteers to participate in this 5th edition of the year's major film event. There will be obligatory meetings on Tuesdays September 6th and 20th where volunteers will receive their various assignments and work areas.
Those interested must respond and confirm their presence in writing. Please confirm at:  voluntarios@festivaldecineglobal.org
The volunteers meetings will be held at the main office of the Fundación Global Democracia y Desarrollo (FUNGLODE), which is located on Capitán Eugenio de Marchena St. # 26, La Esperilla, Santo Domingo. The meetings will begin at 5:00 PM.
Volunteers will have the golden opportunity to into use their own special skills in a variety of areas, including: guide, photographer, office aid at FUNGLODE, permanent assistance at the hotel headquarters, general support, technology assistant, press assistant, bilingual interpreter and translator.
As was the case last year, volunteers will participate together with the Festival staff in the development of the event along with the film actors, producers, filmmakers, panelists and Festival sponsors.
The
5th Dominican Republic Global Film Festival
will take place from Tuesday November 15 to Sunday November 20, 2011.