Iron Road

A story of forbidden love, set against the building of the transcontinental railway. To survive in 1880's China, a street urchin named Little Tiger disguises herself as a boy and dreams of sailing to "Gold Mountain" to search for her long-lost father. When James Nichol, son of a Canadian railroad tycoon, arrives to recruit cheap workers, she gets her chance. But what should she do when she discovers that her superiors are stealing? That her bosses are racists? That her fellow Chinese workers are dying on the mountain cliffs? … And that she is falling love with James?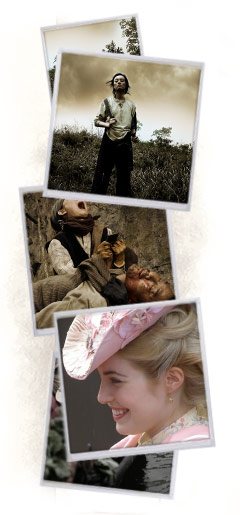 FILM TITLE: Camino de hierro
FILM TITLE (Original): IRON ROAD
FILM TITLE (English): IRON ROAD
COUNTRY OF ORIGIN: CANADA/CHINA
YEAR OF COMPLETION: 2008
RUNNING TIME: 180 minutes
FORMAT/COLOR/BW: DigiBeta / Color
LANGUAGES: English & Mandarin/Subtitles in
English for Mandarin dialogue
Director: David Wu
Producers: Anne Tait, Raymond Massey, Barry Pearson
Co-Producer: Tiger Hu, and Cheerland Entertainment
Executive Producers: Arnie Zipursky, Carrie Stein,
Hou Li, Han San Ping
Screenwriters: Barry Pearson and Raymond Storey
Cinematography: Attila Szalay
Editing: David Wu
Music: composed by Lawrence Shragge
Cast: Sun Li, Luke MacFarlane, Peter O'Toole,
Sam Neill, Tony Leung Ka Fai, Kenneth Mitchell,
Charlotte Sullivan

Director's Biography


David Wu is a prolific director, editor, producer, actor and writer, who first established his name as a creative force in his native Hong Kong before working in North America. There, he directed and edited Merlin's Apprentice with Sam Neill, The Snow Queen with Bridget Fonda and Plague City, for which he was nominated as Best Director by the DGC. He has worked with John Woo as director/editor on Once a Thief and editor on the blockbuster The Battle of Red Cliff, as well as directing and edited many American and Canadian series.